Member Directory
Gini Hendrickson

, Attorney

Atty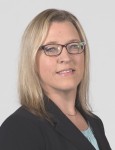 Attorney
Murphy Desmond S.C.
33 E. Main Street, Suite 500
Additional Information:
Attorney Gini Hendrickson is the chairperson of the Estate Planning and Probate Practice Group at Murphy Desmond, where her legal practice emphasizes estate planning, probate and trust administration, real estate law for businesses and individuals, and business succession planning for family-owned businesses. Gini represents clients in the firm's Madison, Janesville, and Appleton, Wisconsin, offices in legal disputes in areas of probate, estate, trust and fiduciary matters. In addition, she provides legal assistance to clients in the creation of non-profit entities such as 501(c)3 organizations as well as corporate and family foundations. In estate planning, Gini helps individuals, couples and families prepare solid estate plans to meet clients' goals and address concerns including care of minor children, special needs trusts, second and subsequent marriages (including marital property agreements) and general estate planning updates. In litigation matters, she handles issues regarding fiduciary duties and breach of fiduciary responsibilities, competency matters, ambiguous wording of documents, contested wills and trusts, beneficiary responsibilities and IRS dispute resolution. Prior to joining Murphy Desmond, Gini helped charitable organizations in Wisconsin and Australia with charitable gifting and estate settlement. She began her legal career in Wisconsin's Fox Valley area, where she was active in the community and served on nonprofit organization boards and committees. She has presented on topics including the importance of estate planning, business succession planning, charitable gifting techniques, and end-of-life planning. Gini is a member of numerous estate planning groups, and she volunteers with charities in the Madison area.
Return to Member Search Results
The unauthorized use of member contact information obtained from this website and related material is expressly prohibited, as is the use of the "send a message" contact form for solicitation purposes.