Growing Your Practice In a Virtual Environment
Date:
Monday, November 16, 2020
Speaker:
Dan Truehl, Director of Training at LIFT Consulting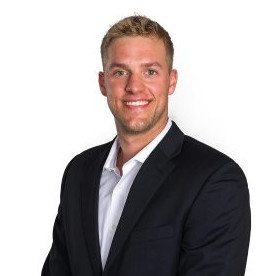 For those of us in professional services, "selling" certainly wasn't what we signed up for. Fairly quickly, however, we understood that if we wanted to grow our pradtice, and have control over that growrth, we'd have to figure out how to drive new business to allow us to do what we do best. Many circumstances have changed as a result of the pandemic...But most people haven't changed enough. In this session we will break down:
-the mentality towards the pandemic, fear, and what's possible now.
-the level of lead generation activity needed to maintain consistent client work
-the ability to utililze new techniques that we might not be comfortable with.
Our speaker Dan Truehl, is the Director of Training at LIFT Consulting, LLC. Dan is a celebrated trainer and speaker. Having grown up in a family business, he brings unique insight and experience to his presentations. He is a lifelong learner who loves challenge and continues to pursue professional development. Dan works closely with his clients at LIFT consulting to help them get out of their own way and find success and achieve their goals.